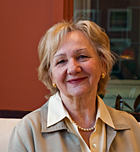 | Broker Associate Barnbrook Realty
About Dagmar
Dagmar Kubes was born and raised in Prague, Czech Republic and came to the United States with her husband in their early twenties.
They first lived in New York City, she worked for Pan American Airways, traveled the world, together they operated an antiques business and exhibited their fine antiques at the Antiques Shows through-out the Country. Finally 22 years ago, they have settled in the Berkshires full time, Dagmar has started her Real-Estate career and soon after has upgraded her rank to the Broker-Associate.
Currently with Barnbrook Realty, Dagmar provides the superior real-estate service to her clients, the buyers & the sellers, within the South Berkshire County, MA.